S&P Canada Breakfast Club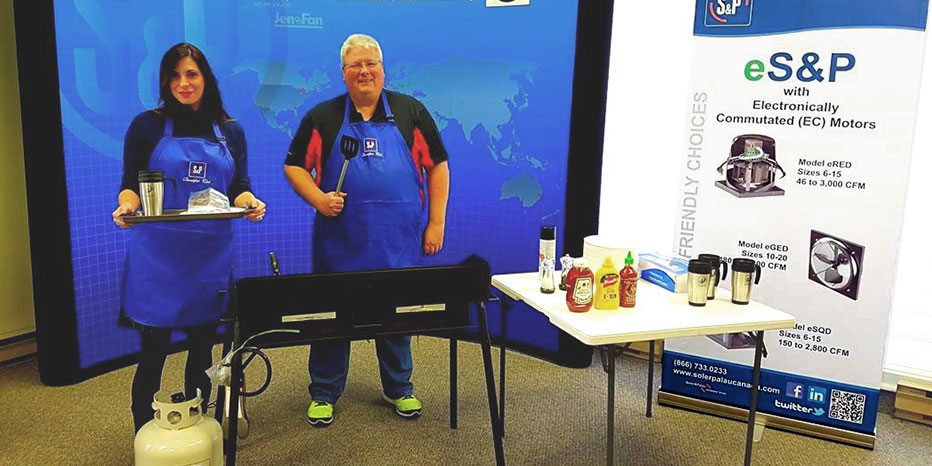 The S&P Canada Team knows you need to start your day off with a healthy breakfast to be successful in the workplace. That is why it is an absolute pleasure to serve you a hot breakfast "Fanwich" freshly cooked in our local HVAC distributor's parking lot where our representatives are here to discuss ventilation projects, help with fan selections, and provide you with information about our products.
Contractors tell us they like our Fanwiches so much that they follow us around from distributor to distributor – and, we are quite happy to feed them a healthy Canadian breakfast consisting of a freshly toasted English muffin, large grade "A" egg, Canadian cheddar cheese and back bacon! Also served are coffee, juice boxes, and fruit.
Your success is our success, so ask your HVAC distributor when they are having their next S&P Canada Breakfast Club event so you can come and meet our team!
---
News & Features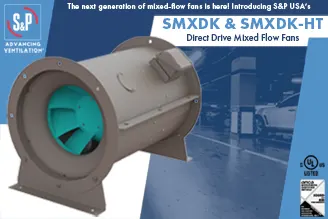 The next generation of mixed-flow fans is here!
Introducing S&P's SMXDK and SMXDK-HT Mixed Flow Fans. The SMXDK and SMXDK-HT are even more efficient than our previous models and are available in a wider range of sizes and motor options to fit your project. Click on each model below to learn more.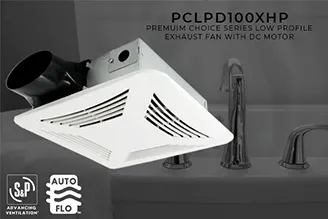 Discover the latest in our PC Series
Premium CHOICE Low Profile Exhaust Fan with DC Motor is designed to fit in the smallest wall cavities, making it a versatile and convenient solution for Mixed-Use & Multi-Family applications.
Learn More